Print Recipe
CBD Carrot Cake
Yum
A favorite fall dessert. Fluffy and delicious for all to enjoy.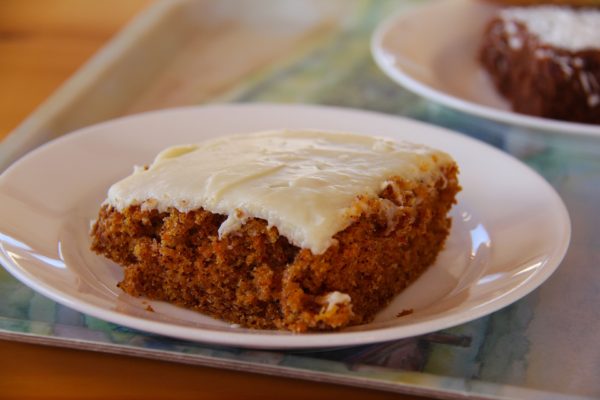 Passive Time

60-90

minutes
Passive Time

60-90

minutes
Preheat oven to 350 degrees.

Sift together flour, baking soda, salt and cinnamon in a medium-sized bowl. Set aside.

Combine eggs, buttermilk, CBD Tincture & Vegetable Oil mix, sugar and vanilla in a separate bowl. Mix well.

Add flour mixture to the Oil mixture. Stir well.

Combine shredded carrots, coconut, walnuts and raisins in a separate bowl.

Add carrot mixture to batter and mix thoroughly.

Pour batter into pan and bake for 1 hour, or until toothpick comes out clean.

Remove cake from oven and let cool.

While cake is cooling - In a medium bowl, combine butter, cream cheese, powdered sugar and 1 teaspoon vanilla to make the frosting. Beat until the mixture is smooth and creamy.

Frost cake with icing. Store in refrigerator.