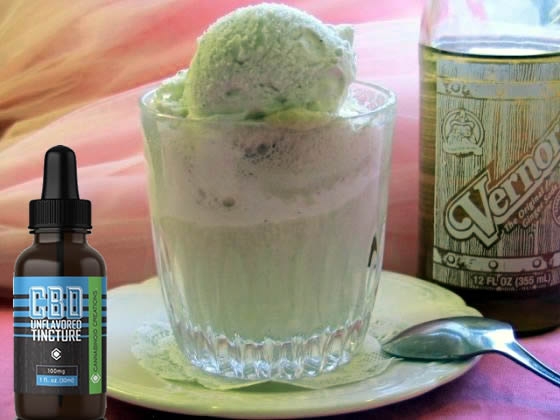 Pour about 1 cup of Vernors into a glass. Set 2-liter aside

Pour the entire 2 oz. bottle of cannabis tincture into the cup of root beer. Stir well.

Next, slowly mix the cup of tincture/Vernors back into the whole 2-liter bottle, then quickly close the cap.

Add a scoop of ice cream to each cup being used

Lastly, pour the infused Vernors over the ice cream. Enjoy!